Intense Anti Acne Cream
GLOBAL SKIN CARE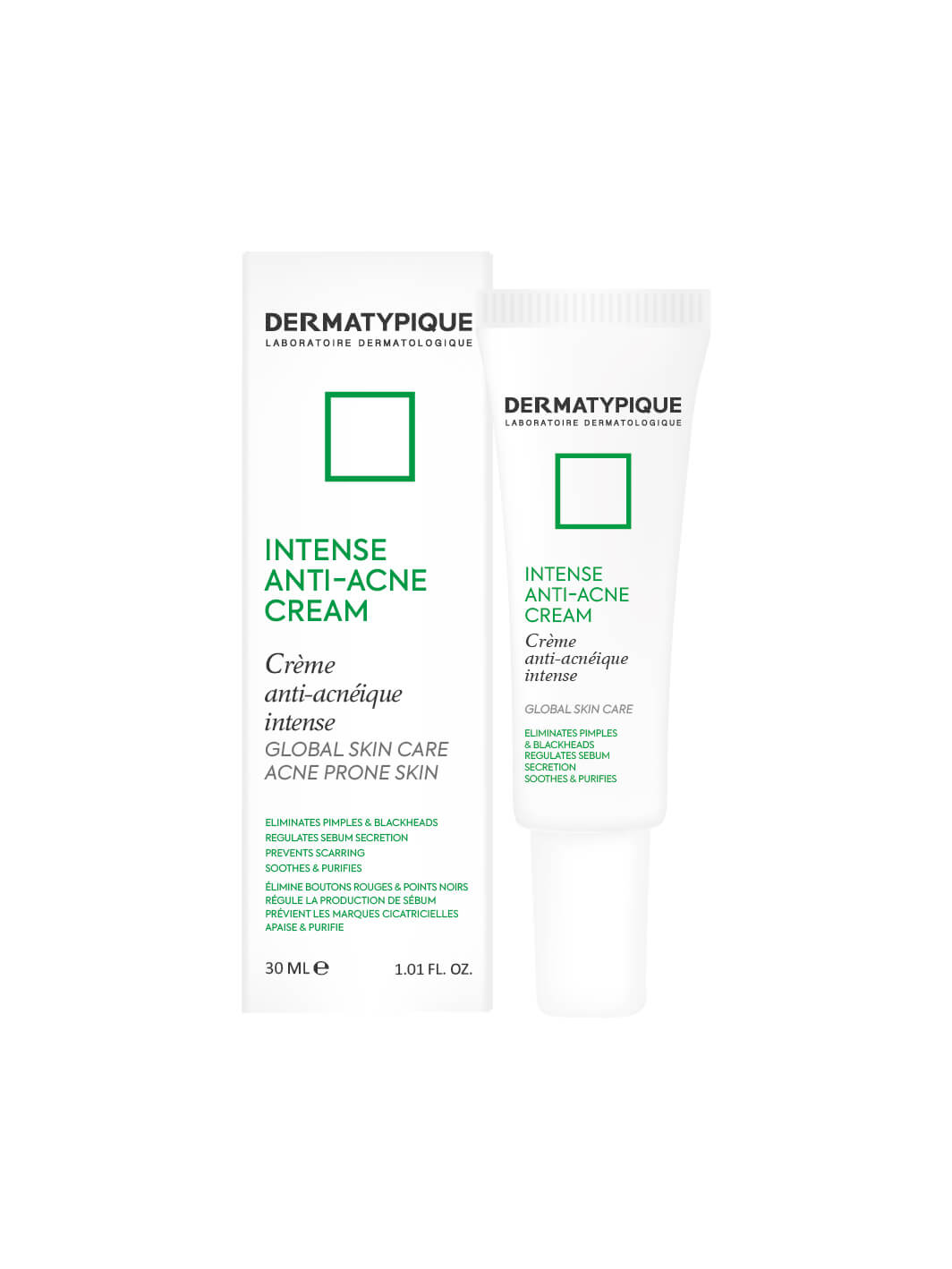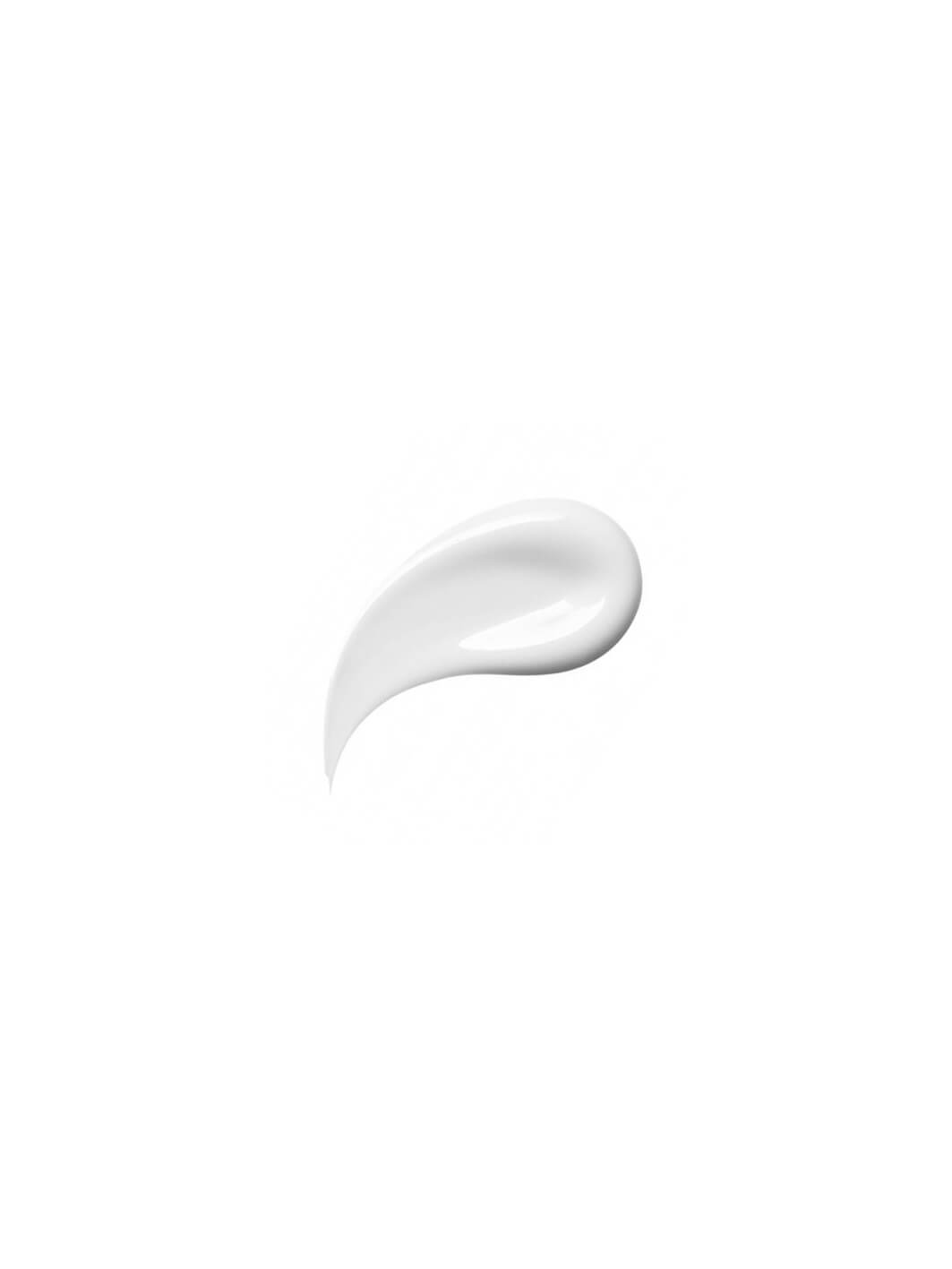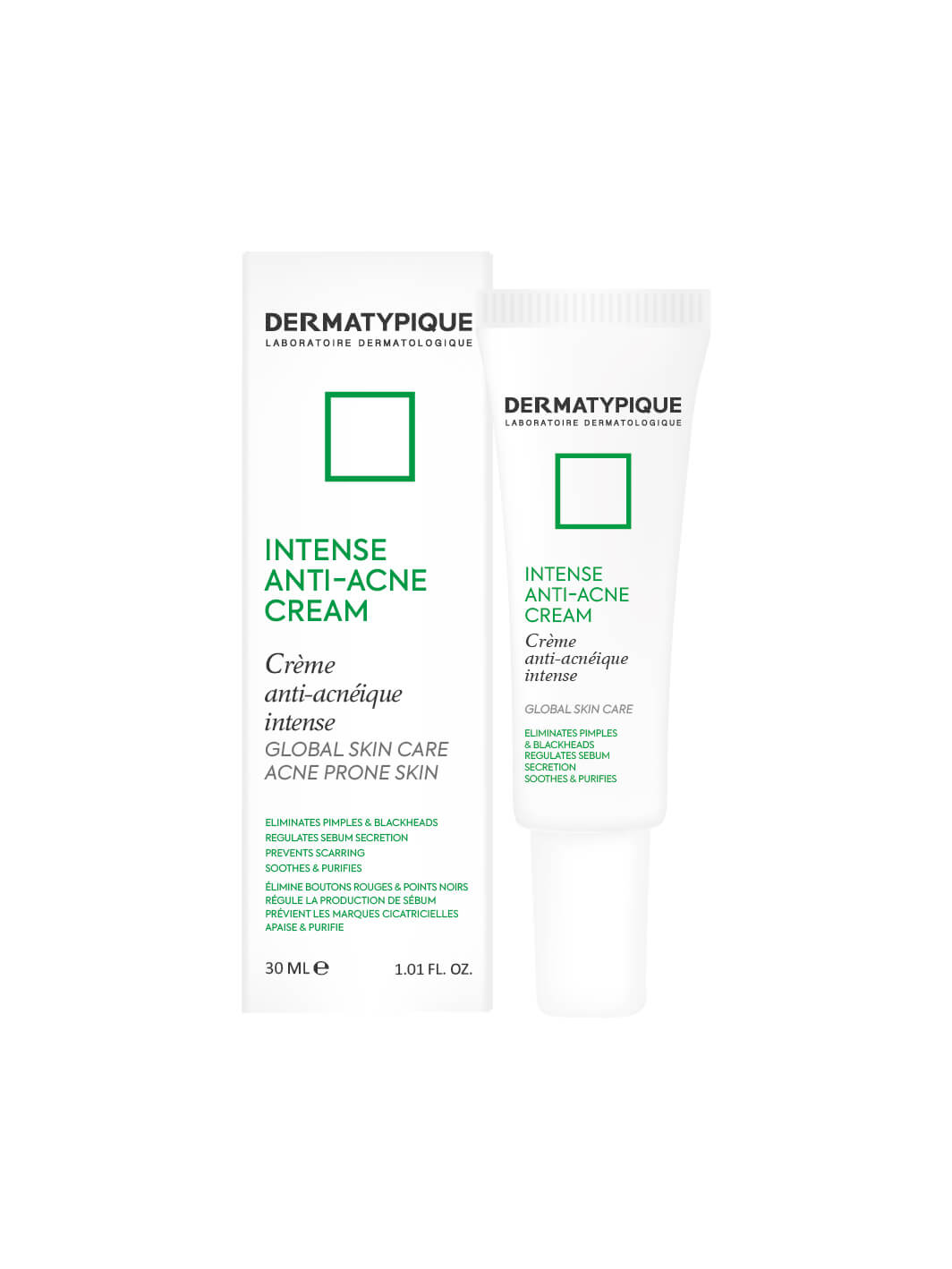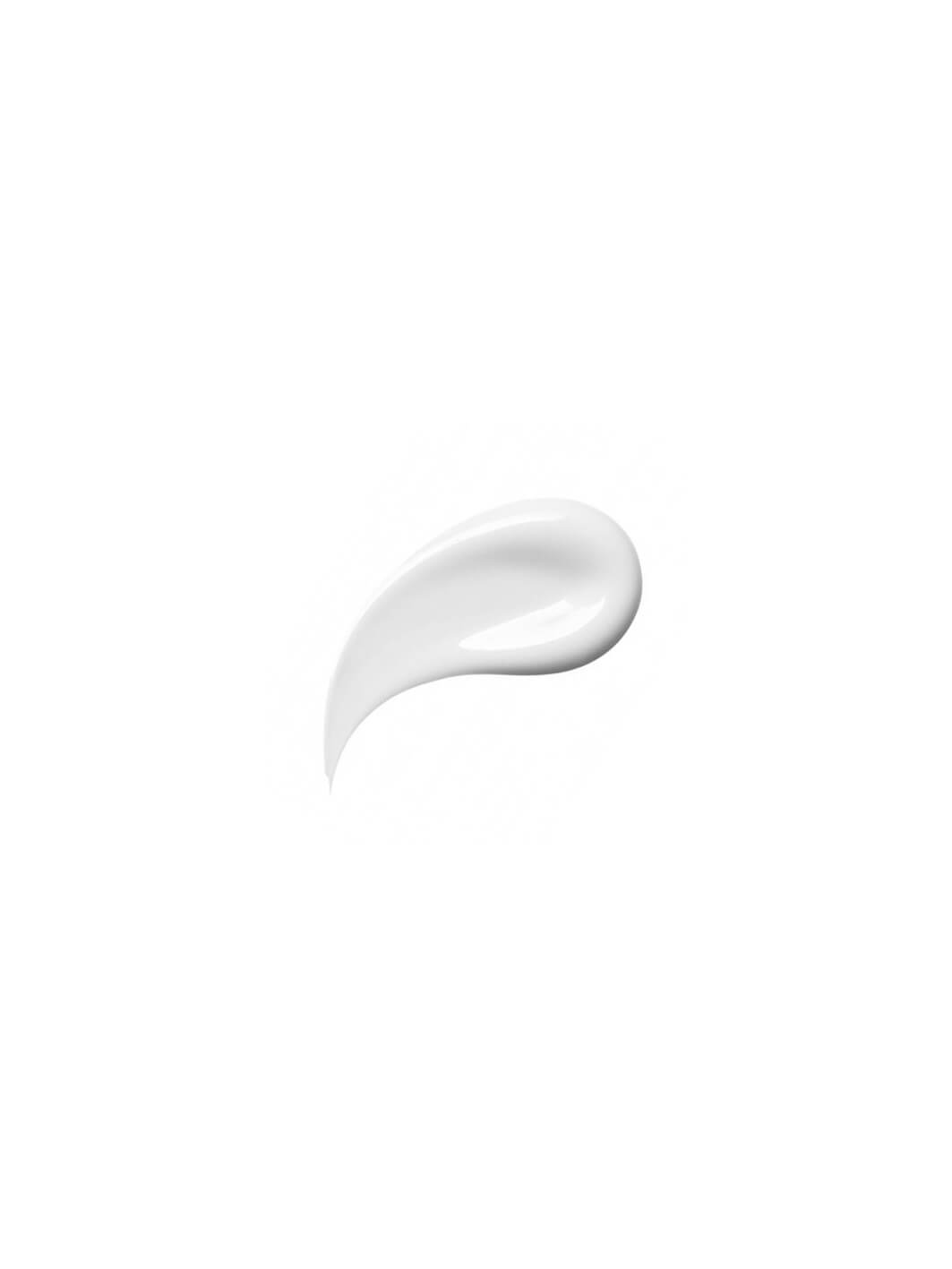 Intense Anti Acne Cream
GLOBAL SKIN CARE
ACNE PRONE SKIN
ELIMINATES PIMPLES & BLACKHEADS
REGULATES SEBUM SECRETION
PREVENTS SCARRING
SOOTHES & PURIFIES


DERMATYPIQUE INTENSE ANTI-ACNE CREAM
Significantly limits pimples, blackheads and post-acne scarring. Thanks to its combination of 10 potent active ingredients, this cream reduces inflammation, sebum secretion and bacterial proliferation. Skin is relieved from blemishes and becomes smooth and matte with tightened pores.
DIRECTIONS:Apply morning and/or evening to the affected areas. Avoid contact with eyes. If irritation occurs, discontinue use.
AC.NET, SILYMARIN EXTRACT, SEBOMINE, SALLIC-210, ZINC PCA,SEBULESS, AZELOGLICINA, DEXPANTHENOL, ALOE VERA EXTRACT, SYMCALMIN
TUBE
ADULTS
CREAM TEXTURE
FACE
Start typing and press Enter to search